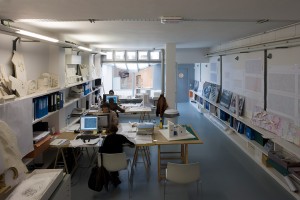 Z4Z4 Office for Acontecimientos Atmosféricos Arquitectónicos (Atmospheric Archtectural Events) based in Madrid and West Texas is led by Rafael Beneytez. Z4Z4 engages in architectural projects that allow the possibility of linking the audience and the authors through mobilisation and activism. All their recent work focuses on the principle that weightlessness allows direct access to ordinary and mundane aspects of life.
In 2014 they have concluded the HTB project for curators PICNIC Y SEÑORA RUSHMORE, have worked for the 2014 Venice Biennale and have built the TEDx León Cloud. They are authors of the CASTILLA Y LEON PAVILLION for the 2008 Zaragoza Exposition (International competition First prize), the HUESCA CONGRESS HALL (International competition First prize), LISTENING TREE (XI Spanish Architecture and Urban Design Biennale Award) or EL CERRO DE LAS MÁRTIRES, HUESCA (Competition First prize).
His work is continuously participating in debates related to the development of contemporary architecture. In 2014 he developed an educational framework on which to develop "This Way Brouwn", a project that actively criticises the capacity to focus on contextual problems in the process of creating a project. It also develops a series of "Atmospheric Performances" understood as a criticism in acquiring consciousness of air, portrayed in his work, chosen by the COAM, "Gin Tonic Cloud" in "Hasta la Cocina" 2011, "Aire de Paris" for the MPAA and currently "Les Pasages des Panoramas", or "My Institucional cloudy days".
They are editors of Anaglyphs and This Way Brouwn. These productions have been published in AV magazine, Pasajes de Arquitectura, TEDx, Diseño Interior, Detail, Tashen, Con-Arquitectura, ARQ, BIEAU XI, ArchDaily, Edgar Gonzalez, ACTAR, Future Magacine, Europan, Experimenta, Diseñart and CDAN.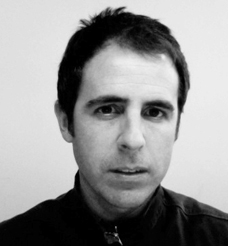 Rafael Beneytez Durán, (1972) has an architecture degree from the ETSAM, (Architecture School of Madrid), was proposed for an extraordinary final year project prize, and is currently running Z4Z4 AAA (Architects Activities Associates), an architecture practice based in Madrid that defines itself as a productive design unit. He has worked with renowned architect Rafael Moneo Vallés as project manager from 1997 to 2007. He is currently associate lecturer for the architectural projects department and is collaborator for the Advanced Architectural Projects Master's Degree at the Madrid School of Architecture (ETSAM). He also teaches in the Architectural Project Design Department and has led the Aesthetics and Architectural Composition Department from 2009 to 2012 at the Architecture and Technology School (ESAyT).
He is currently developing his PhD "Atmospheres" at the DPA department of the ETSAM. He has been visiting lecturer at Würzburg University, Germany, as well as the VI Architecture Workshop for the Fundación Marcelino Botín, Santander, associate lecturer with Blanca Lleó for the Post-grad Master degree at ETSAB University and visiting lecturer at El Vallés Architecture School and jury at Harvard GSD for Career Discovery 2002.
His work has been recognised and awarded at the 2011 XI Spanish Architecture and Urban Design Biennale. He has also been awarded with the first prize for the Huesca Congress Hall, the Castilla y Leon Pavilion for the 2008 Zaragoza Exposition, Baghdad Olympic City, third prize for the Leganés Sports Management Centre, Special Mention for the Taboadella Europan 10, First Mention for the Herrera del Duque Tourism Hospice and Mention for the Castuera Tourism Hospice. His work has been selected for several exhibitions such as the FUCOAM gallery, the 2010 Hay Festival, the 2006 and 2008 Huesca CCM, La Casa de los Picos 2010, Fachhochschule Münster (2002), Fachhochschule Würzburg (2001), Cáceres Congress Hall (2010 y 2011) or the Magda Bellotti Art Gallery (2002). At present, he is developing a project for the abstraction of atmospheric water for Fuerteventura and Atacama, and is member of the Cultural Landscape Investigation Group at ETSAM.