Z4Z4 + Z4A is led by Rafael Beneytez-Duran. Z4Z4 recent work focuses on the principle that weightlessness allows direct access Architecture as a System that constructs forms and relationships. In 2016 they have concluded the HTB project awarded Internationally and Broadly Impacted in Media all around the world with more than 30 publications and 80 online magazines, have worked for the 2014 Venice Biennale and have built the TEDx León Cloud, a Gin and Tonic Cloud and "Institutional Cloud". They are authors of the CASTILLA Y LEON PAVILLION for the 2008 Zaragoza Exposition (International competition First prize), the HUESCA CONGRESS HALL (International competition First prize), LISTENING TREE (XI Spanish Architecture and Urban Design Biennale Award) or EL CERRO DE LAS MÁRTIRES, HUESCA (Competition First prize) an First National Prize of Public Spaces.
Z4A work is continuously participating in debates related to the development of contemporary architecture. Z4A developed a series of "Atmospheric Performances" understood as a criticism in acquiring consciousness of air, portrayed in his work, chosen by the COAM, "Gin Tonic Cloud" in "Hasta la Cocina" 2011, "Aire de Paris" for the MPAA and currently "Les Pasages des Panoramas", or "My Institucional cloudy days".Their productions have been published in Books and Magazines such us: HOUSES, CASAS INTERNATIONAL, DOMUS, MARK, ARQ, ACTAR, Architectural Review, Architectural Record, AV magazine, ARQUINE, FUTURE, Pasajes de Arquitectura, TEDx, Diseño Interior, Detail, Tashen, Con-Arquitectura, BIEAU XI, ArchDaily, Edgar González, , Europan, Experimenta, Diseñart and CDAN, Dezeen, Arch20, Architizer, Bannana Design, Summa+, Archelo, Design Boom, Metalocus, Divisare, Catalogo Diseno, Afasia, Archilovers, Arkitera, Design.Mk, Archinovosti, Idea Msg, Dezain.
Principales Proyectos en Curso
IK House,  Clouds Garden in Atacama. 2012-2016.
Principales Concursos y Premios
-Premio Nacional de Parques Públicos de España 2015 - Listening Tree, en la Sierra de Guara, Huesca. premiado en la bienal XI. 2011. - Ciudad Olimpica de Baghdag. Primer Premio. 2010 - Palacio de Exposiciones y Congresos en Huesca. Primer Premio, 2005. - Pabellón de Castilla y León. Primer Premio. 2008. - Hotel San Andrés Etxea. Primer Premio. 2005. - Sede de la Sego en Madrid. Primer Premio. 2007. - Teatro experimental CMC en Getafe. 2007. - Centro de Gestión del Deporte en Leganés. Tercer Premio. 2009. - Europan 10. Taboadella. Premiado, 2010. - Hospedería de Turismo en Castuera. Extremadura. Premiado. 2009. - Hospedería de Turismo en Herrera de Duque. Premiado. 2010.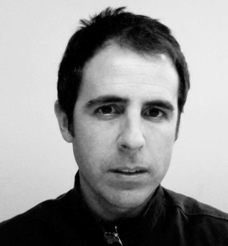 Rafael Beneytez Durán, (1972) PhD with a Dissertation of  "Atmospheres" at the DPA department of the ETSAM  has an architecture Master Degree and Advance Studies of Architecture Design from the ETSAM, (Architecture School of Madrid), extraordinary final year project prize candidate, and is currently running Z4Z4 Z4A (Atmospheric Architecture) an architecture practice based in Lubbock and Madrid. He has worked with renowned architect Rafael Moneo Vallés as project manager from 1999 to 2007.
He is currently Associated Professor at the College of Architecture of Texas Tech University, and  associate lecturer for the architectural projects department and is collaborator for the Advanced Architectural Projects Master's Degree at the Madrid School of Architecture (ETSAM). He also taught at the Architectural Association in 2015 in London, in the Architectural Project Design Department and has led the Aesthetics and Architectural Composition Department from 2009 to 2012 at the Architecture and Technology School (ESAyT).
He has been visiting lecturer at Würzburg University, Germany, as well as the VI Architecture Workshop for the Fundación Marcelino Botín, Santander, associate lecturer at ETSAB University, visiting lecturer at El Vallés Architecture School and jury at Harvard GSD for Career Discovery 2002. In addition also at the architecture schools in Segovia, Würzburg, Münster, Porto, Delft, Limerick, Newark NJ, Lubbock TX and College Station TX
His work has been recognised and awarded at the Architectural Review Emerging Architecture 2016 (Finalist), COAM 2016 Award (Finalist), 2016 London Biennale Manila Pollination, 2016 London Transart Triennale, 2016 The Architecture and Design Film Festival New York, 3rd Istambul Design Biennale 2016, Spanish National Award of Public Praks and Gardens 2015, XI Spanish Architecture and Urban Design Biennale 2011.
He has also been awarded with the first prize for the Huesca Congress Hall 2005, the Castilla y Leon Pavilion for the 2008 Zaragoza Exhibition, first prize Baghdad Olympic City, 3rd prize for the Leganés Sports Centre, Special Mention for the Taboadella Europan 10, first Mention for the Herrera del Duque Tourism Hospice and Mention for the Castuera Tourism Hospice. His work has been selected for several exhibitions such as the Architectural Review Emerging Architecture 2016 in The Barbican Center – London,  EXIT 2015 in ICO Foundation, Madrid,  FUCOAM gallery, Madrid, the 2010 HAY Festival, the 2006 and 2008 Huesca CCM, La Casa de los Picos 2010, Fachhochschule Münster (2002), Fachhochschule Würzburg (2001), Cáceres Congress Hall (2010 y 2011) or the Magda Bellotti Art Gallery (2002). At present, he is researching about Local and Global conditions of Lubbock through the Cotton Market,  developing a project of a housing Industrialization in Spain, Writing a book about "Atmosphere as a from in Architecture", and  a Clouds Garden for Fuerteventura and Atacama. He is a member of the Lubbock Scapes Collective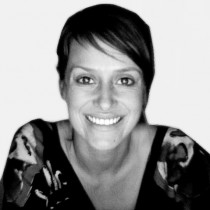 Ophélia Mantz (Metz, Francia, 1977) es Codirectora de Z4Z4 AAA con Rafael Beneytez, es arquitecta titulada en la Escuela Superior de Arquitectura de Paris-Belleville y Master en Arquitectura Bioclimática por la ETSAM, dirige en Madrid, junto con Rafael Beneytez Durán, la Oficina Z4Z4 AAA (Architects Activities Associated) como unidad productiva de diseño. Ha colaborado en varios estudios de arquitectura en París y Madrid.  Ha desarrollado proyectos propios de viviendas unifamiliares y exposiciones. Ha trabajado también con SIMSUM S.L., empresa constructora dónde ha llevado a cabo varios proyectos aportando soluciones constructivas y gestión económica de la obra. En 2011 crea el estudio MÔM, junto con Elena Oña y Jesús Lázaro. MÔM se define como un estudio de asesoramiento en estrategias bioclimáticas, tanto en el ámbito arquitectónico como en la escala urbana.Actualmente participa junto con Rafael Beneytez en el desarrollo de proyectos modulares.